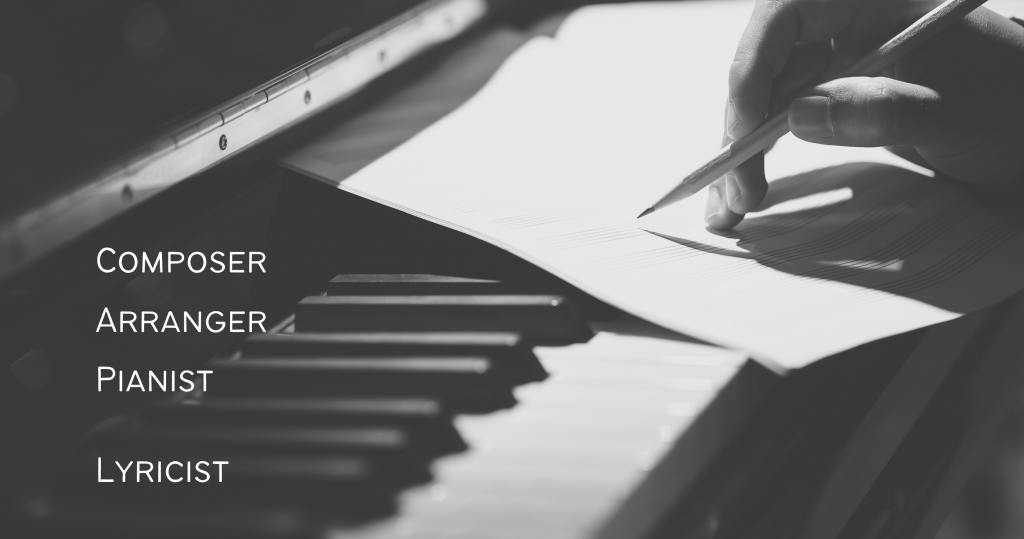 森田 花央里
東京藝術大学作曲科卒業。第24回 朝日作曲賞、第1回 ハンナ作曲賞。
《鐘》:2014年度全日本合唱コンクール課題曲。
《草の夢》:男声合唱団 東京リーダーターフェル1925 創立90周年記念事業公募最優秀作品。
近作 :《春の手》(教育芸術社)  / 組曲《三味線草》(ブレーン) /《石像の歌》(CANTUS ANIMAE, Chorsal) / 児童合唱組曲《くまモン》(熊本県立劇場, 全音楽譜出版社) /《歳月》(舫の会, 音楽之友社)/《Song Circle, "Japonism and Jazz"》(神奈川県立音楽堂, 東京混声合唱団) /バンド維新2020-2021 / 《はじまり》(森野美咲, 東京オペラシティB to C) /《風の記憶》(同名CD)が、東洋ライス「金芽米」CMに起用。/など。
編曲提供:harmonia ensemble a cappella collection, 山田和樹アンセムプロジェクト, 心に花を咲かせようプロジェクト(KING RECORDS) / IL DEVU, SiriuS (日本コロムビア) / Vn.宮本笑里, Vla.川本嘉子, Pf.佐藤卓史(Sony Music) / Vn.寺下真理子 / BS TBS 名曲アルバム/ BS朝日 子供たちに残したい 美しい日本のうた /アンサンブル金沢, 名古屋フィル, 日本フィル, 関西フィル(オーケストラアレンジ)/など。
ジャズピアノを、故・辛島文雄の師である 故・田村勝哉氏に師事。ジャズピアニストとして、舞台「祝女~shukujo~」season2にて、YOUと共演。室内楽、合唱のピアニスト、ジャズ・弾き語り、歌手のサポート、バンドマスター、キーボーディストとして、ポップスやクラシック、様々な演奏スタイルをこなす。
1987年、大分県生まれ。大分県立大分上野丘高校音楽部(合唱)OG。
日本語、英語の作詩も行う。
KAORI MORITA
Born in 1987, in Oita, Japan, Kaori graduated from the Tokyo University of the Arts, majoring in composition. Her awards and notable performances include the Asahi Composition Award for Chorus (2013), Hanna Composition Award (2018), The Best Work for the Call for Scores by the Public Offering of M.G.V Tokyo Liedertafel 1925, sung as a required work of National Choral Competition (Japan), and broadcasting on a TV commercial.
Kaori has been co-commissioned from The Philharmonic Chorus of Tokyo, "KUMAMON" (a famous bear character), Kanagawa Prefectural Music Hall, Band Restoration 2020-2021, and many Japanese amateur chorus groups.
Her works are published by Zen-On Music, Edition KAWAI, ONGAKU NO TOMO SHA, BRAIN MUSIC, Pana Musica, Yamaha Music Entertainment Holdings, and etc.
Kaori provides her arrangements and orchestrated scores to some of the most prestigious groups such as KING RECORDS, NIPPON COLUMBIA, Sony Music, BS-TBS, Japan Philharmonic Orchestra, Nagoya Philharmonic Orchestra, Orchestra Ensemble Kanazawa, Kazuki Yamada Anthem Project, and more.
Also active as a classical, jazz, and pop pianist, Kaori regularly performs at live houses, plays as an accompanist of singers, and as a support member of bands. Kaori writes her song lyrics in Japanese and English.
Discover my music, my inspirations
GO TO MUSIC